Wellink Industrial Tech (Shenzhen) Co., Ltd. There are more than 10 staff members, including 90% with bachelor's degree, more than 20 sets of various testing equipment, fully equipped with the company's testing and analysis of various products, and obtained ISO9001 quality system certification, ROHS environmental protection certification, CE, FCC certification, national 3C certification, etc.. The quality department provides quality service for enterprises with the concept of science, justice, accuracy and integrity.
Quality Department Organizational Structure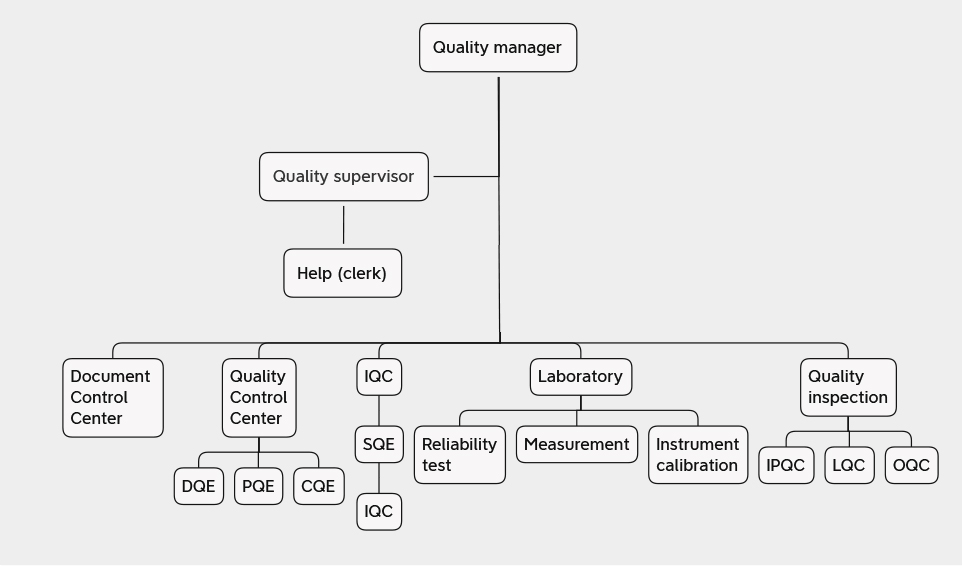 Quality management department functions.
1、Organize the planning, implementation, supervision and review of the company's internal quality management system.
2、Responsible for the organization and coordination of product certification.
3、Prepare inspection standards and inspection specifications according to technical documents; organize and implement the inspection of raw materials, outsourced parts, purchased parts and self-made parts, as well as the inspection of product processes and finished products, and issue inspection reports.
4、Organize the internal review of non-conforming products, organize the development of corrective, preventive and improvement measures for quality problems, and track and verify.
5、Responsible for the overall management of quality records, regular quality analysis and assessment.
6、Responsible for the quality inspection of the whole company's products.
7、Responsible for the measurement management work, complete the regular calibration of measuring instruments and make calibration records and markings.
8、Responsible for the control of inspection and measurement and test equipment to ensure that product quality meets the specified requirements.
9、Participate in the review of the supplier, participate in the analysis and processing of user feedback.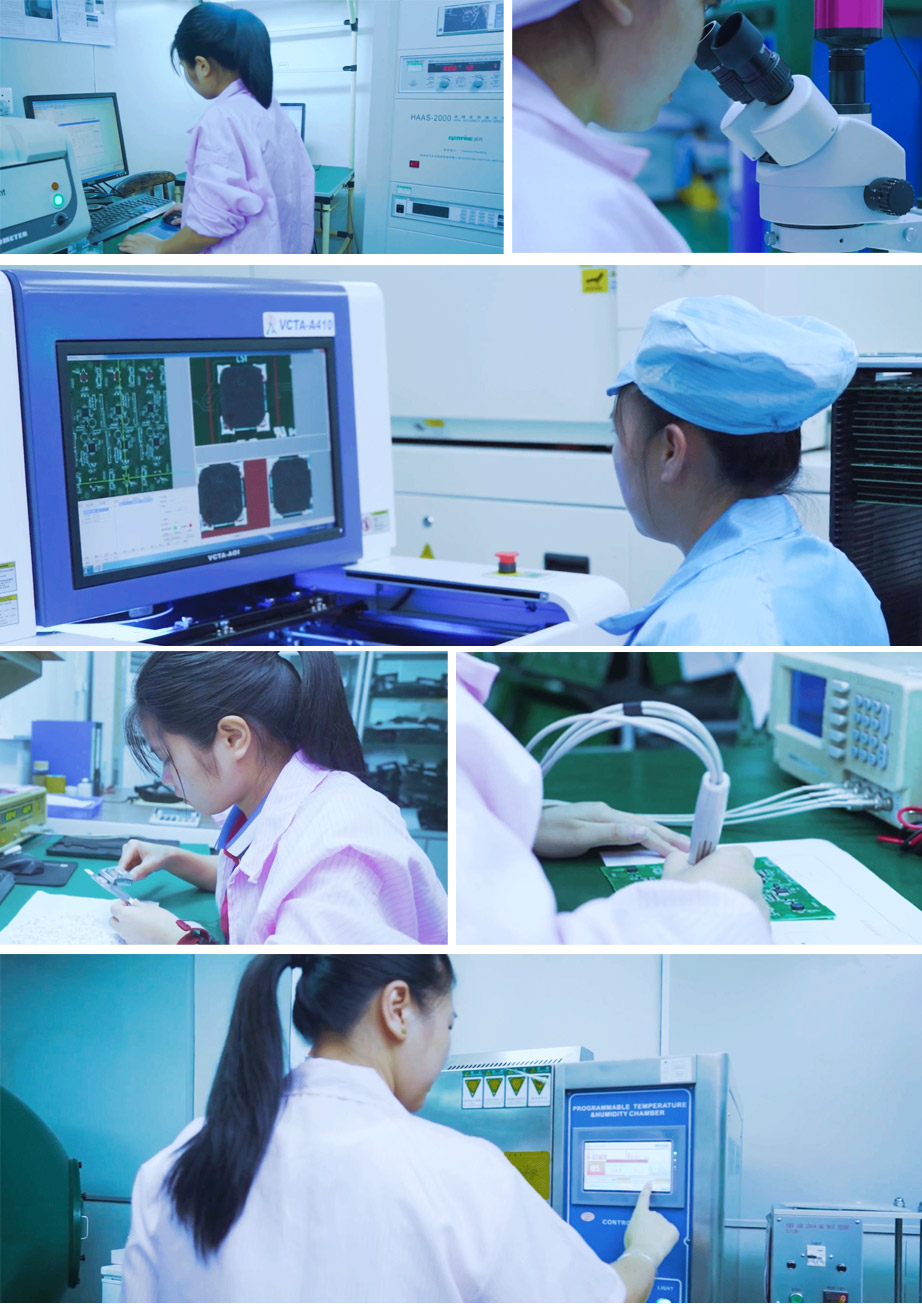 Quality policy.
Full participation, high quality and efficiency, continuous improvement, customer satisfaction
Quality testing equipment