Introduction to docking station manufacturer
Wellink Industrial Tech (Shenzhen) Co., Ltd. is a professional Hub solution development, design, production and sales manufacturing dock manufacturer. At present, there are more than 10 hardware / software development engineers, mainly developing products such as USB hub and type-C hub multi-functional docking station. Wellink has established a complete set of quality assurance and management system. The products have passed ISO9001 quality system, ROHS environmental protection certification, CE, FCC certification and national 3C certification! It is a high-quality partner of brands, e-commerce and foreign traders. Products are exported to Japan, Europe and the United States and other developed countries! Next, Wellink will show you the case of hub scheme and the introduction of
docking station factory
.
Wellink company adopts SMT automatic mounting equipment and automatic AOI testing equipment to provide you with perfect services such as SMT / Dip / assembly / testing / packaging with high-quality management methods and manufacturing experience; SMT workshop has Panasonic cn88s, high-speed mounter, Panasonic multifunctional mounter, reflow soldering, wave soldering and AOI testing machine; Dip workshop has automatic plug-in line, post welding line and test assembly line; The optimized resource combination can meet the different needs of different customers.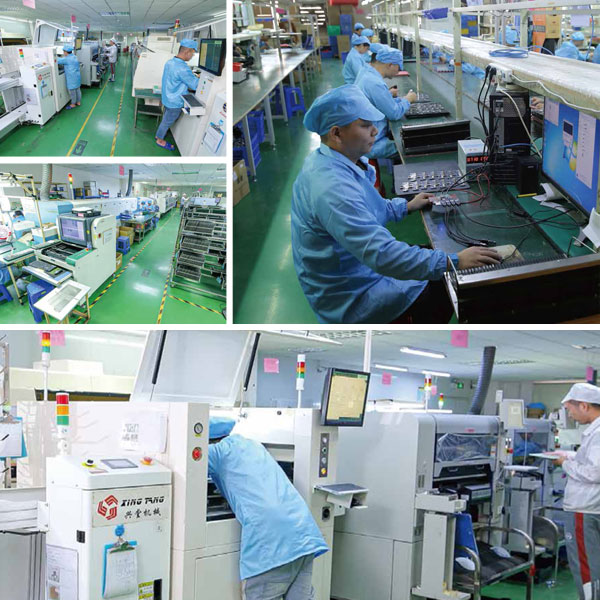 Usb c hub docking station customization scheme
1.USB hub docking station laptop fan base function upgrade integration case
Description: 9-in-1 USB type-C to HDMI + 3 * usb3 0+RJ45+Type-C +SD+TF+Audio Docking Station W/2*DC Module
Specification: input: USB 3.1 type-C female
Output:1*HDMI Female (4K @30Hz)
3*USB3. 0 A/F (5Gb/s )
1*RJ45 (100Mbps)
1*Type-C/F (PD3.0 60W
+Data Gen1)
1*SD (2.0)
1*TF (2.0)
1*Audio (3.5mm, W/Mic)
W / 1 * DC seat (4 pin, 5V 500mA fan power supply)
W / 1 * DC base (4 pin, 5V 500mA lamp with power supply)
2. Tablet, mobile phone, notebook and smart screen without mains power supply environment, wired internet access, PD charging function and Poe network switch power supply case
Description: usb3 0 + 5 * RJ45 USB network card module
input: Poe RJ45 (100Mbps)
Output: 1*USB2. 0 Type-A Female
1.Two way direct network port transfer function.
2.The POE switch is used to charge Huawei M6 tablet (5V 1a).
3.Support Huawei M6 tablet computer and wired 100m Internet access function.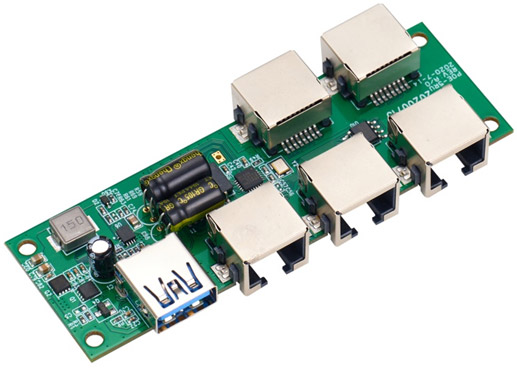 3.Mini DP+USB3. 0-port laptop multifunction docking station case
Description: 11 in 3 usb3 0 + Marco USB (external 5V power supply) + Mini DP to HDMI + DP + VGA + usb3 0+SD+TF+AUDIO+Type C DATA
Input:USB3. 0 male + Marco USB (external 5V power supply) female + Mini DP male
Output: 1*HDMI Female (4K @30Hz)
1*DP Female (4K @30Hz)
1*VGA Female( 1080P@30Hz )
3*USB3. 0 A/F (5Gb/s)
1 * audio (Level 3, 3.5mm)
1* SD(3.0)
1* TF(3.0
1*RJ45 (1000Mbps)
1* Type C/F(Gen1)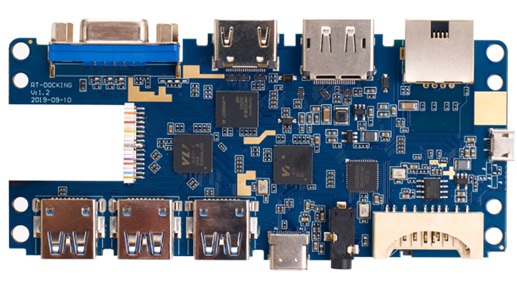 ---
Previous: No
【Recommended Reading 】
【Related Search】:
【Editor in charge】: Wellink Electronics All rights reserved: wellink Please indicate the source for reprinting