As the gaming industry continues to evolve, gaming devices are also constantly advancing. Steam Deck Dock is garnering rapid attention as an innovative device designed for Valve's Steam Deck. This groundbreaking device opens up new possibilities, allowing you to take your gaming experience to new heights.
What Is Steam Deck Dock?

Steam Deck Dock is an expansion device designed specifically for the Steam Deck. It enables you to connect your Steam Deck to a television or monitor, extending your gaming experience from the portable screen to a larger display. This versatile gaming expansion solution not only provides a high-quality gaming experience but also offers a range of other functionalities.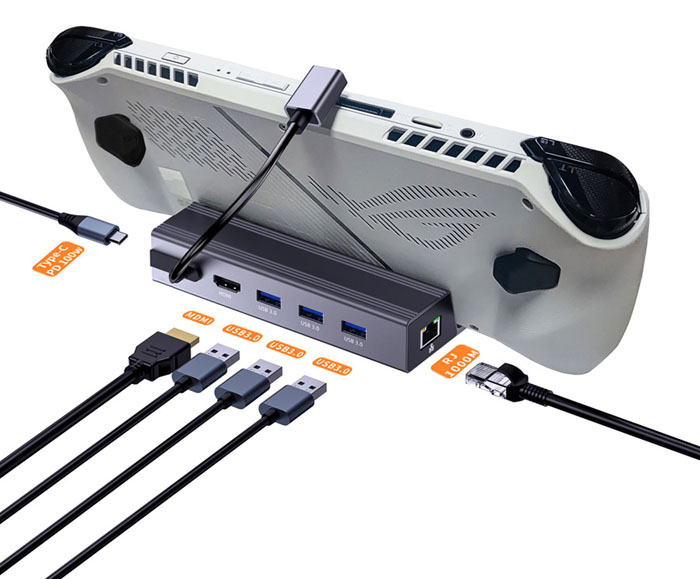 The most prominent feature is connecting the Steam Deck to a larger TV or monitor, presenting your gaming visuals on a bigger, higher-resolution screen. This means you can enjoy more immersive gaming graphics and a smoother gaming experience.
Steam Deck Dock not only connects to larger screens but also offers multiple USB ports for connecting multiple controllers, allowing you to enjoy multiplayer gaming with friends. This enhances gaming parties and cooperative gameplay experiences.
3. Work and Entertainment
Besides gaming, Steam Deck Dock can transform the Steam Deck into a powerful portable computer. You can connect a keyboard, mouse, monitor, and other external devices, turning the Steam Deck into a workstation or an entertainment hub.
4. Versatile Connectivity
Steam Deck Dock provides various connection options, including HDMI, USB-C, USB-A, and more, making it compatible with a wide range of displays and external devices. This allows you to effortlessly connect the Steam Deck to various setups, whether it's a TV or a projector.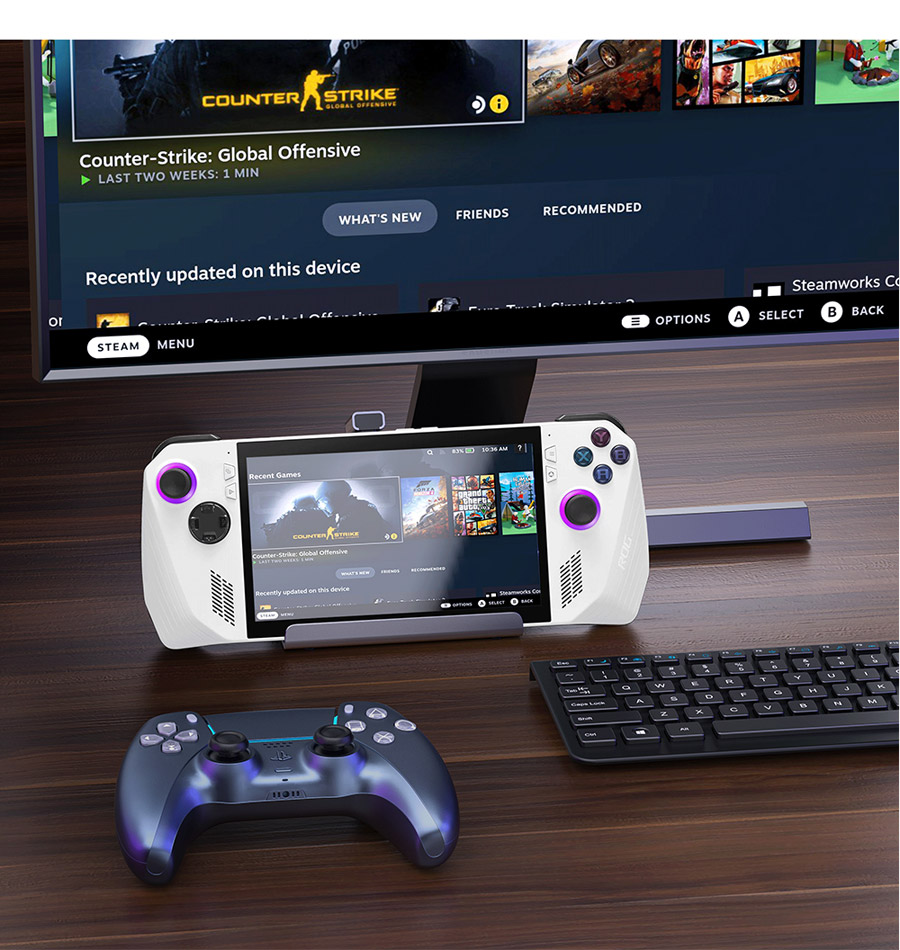 Why Choose Steam Deck Dock?

1. Elevated Gaming Experience
Connecting the Steam Deck to a larger screen provides a higher resolution and a larger gaming display. This is a significant selling point for players seeking high-quality gaming.
Multiple USB ports and controller support make Steam Deck Dock an ideal choice for multiplayer gaming. You can enjoy games with friends without worrying about a shortage of controllers.
3. Work and Entertainment
Steam Deck Dock isn't limited to gaming. You can use it as a workstation, connecting a keyboard and mouse for office work, or as an entertainment center, streaming videos or playing media files.
4. Versatile Connectivity
Steam Deck Dock offers multiple connectivity options, making it highly flexible and suitable for various scenarios. You can connect it to TVs, monitors, projectors, speaker systems, and more.
How to Set Up and Use Steam Deck Dock?

Using Steam Deck Dock is straightforward. Simply insert your Steam Deck into the dock's connector and then connect the dock to your TV or monitor. Once the connection is established, you can enjoy your games on the big screen.
Here are some setup suggestions:
Resolution and Frame Rate Settings: Depending on your TV or monitor, choose the appropriate resolution and frame rate settings for the best gaming experience.
Controller Connection: Connect controllers to the USB ports on the Steam Deck Dock for multiplayer gaming or external controller usage.
External Device Connections: If you intend to use the Steam Deck as a workstation or entertainment center, connect a keyboard, mouse, speaker system, and other external devices.
Steam Settings: On your Steam Deck, you can configure game settings, including resolution, graphics options, and controller settings, using the Steam client.
In conclusion, Steam Deck Dock is an exciting gaming expansion solution that opens up more possibilities for Steam Deck users. Whether you're looking to enhance your gaming experience, engage in multiplayer gaming, or utilize it for work and entertainment, it's a valuable accessory. If you're a proud owner of a Steam Deck, consider pairing it with Steam Deck Dock for added enjoyment in gaming and entertainment.
---
【Recommended Reading 】
【Related Search】:
【Editor in charge】: Wellink Electronics All rights reserved: wellink Please indicate the source for reprinting